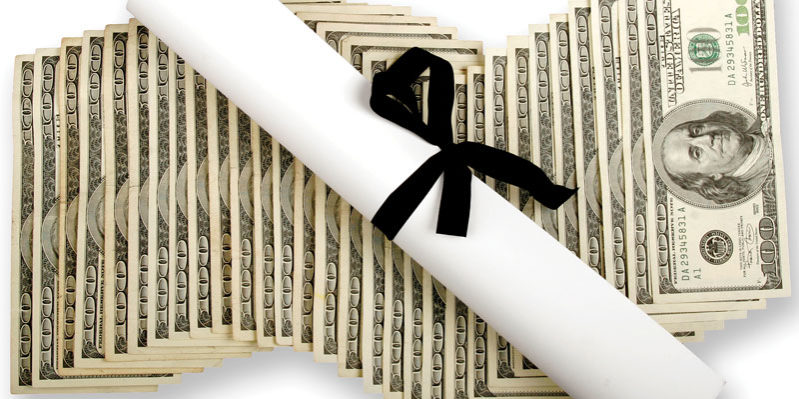 Earning your high school equivalency diploma adds 33 percent more money to your lifetime earnings! In just one year, that adds up to about $10,000 more in income. That's 10 months or more of rent payments or a reliable used car. It's a goal well worth achieving.
NPC can help you achieve that goal by helping you to prepare for the General Education Diploma (GED®) and expand your career opportunities! For the last couple years, NPC's GED pass rate for students who took our College & Career Preparation (CCP) classes is right at 80 percent! Here's how we can help you achieve that. 
Our CCP program offers a free orientation class to help you chart your course for success. In the one-day class, you'll gain valuable information on how to set goals and succeed, as well as assess your cur-rent skill level to see if you are ready to pass the GED test. Most students discover that they need to brush up on their skills and refresh their knowledge. That's okay, NPC is ready to help you with that and ensure you reach your goal. 
NPC's preparation course list includes reading and writing, mathematics, English, high school equivalency preparation and workforce readiness skills. You can take the preparation classes at your own pace, and, depending on your strengths, you may only need to take some of the courses. Financial assistance is available for these courses, and more than 90 percent of students receive scholarships! NPC even cuts the tuition rate in half for CCP courses to ensure students succeed.  
Gail Campbell, associate dean of Education and College & Career Prepar-ation at NPC, oversees adult education at NPC. "The GED is the test itself and our courses stand aside from that. We don't teach the test; we teach basic academic skills so people can pass the test. Our courses run the gamut from literacy classes to what can be compared to a grade-12 academic level," she explains.
"Our students are people who may have tried to complete high school and were unsuccessful," Campbell continues. "We have a number of students for whom 'life happens' and who now want to earn their high school equivalency diploma. We even have senior citizens who didn't complete high school, and to motivate their children and grandchildren to earn their high school equivalency, they take the classes at NPC with them. It's a very inviting and supportive group. We have courses to help students start from scratch or fill in the gaps. Some have had no formal education, while others were a year or two away from high school graduation. If you're middle-aged or older and don't have the computer skills necessary for the modern work place … no need to fear! We'll turn you into a computer-literate person." 
Kathleen Bentley, adult education special sites coordinator at NPC, teaches the orientation course at all nine NPC campus locations. She also teaches classes in reading and writing and instructs an online class for people in remote areas. Bentley says, "NPC works with people in a wide age spectrum, but most are in their 20s and trying to raise a family. They realize minimum wage doesn't cut it, and now they want to finish what they started and earn a diploma. We can customize our classes and make it work for almost every student."
Donna Krieser is an NPC academic adviser and the college's GED chief examiner, overseeing administration of the tests offered at both the Show Low and Holbrook campuses. She says that, to be eligible for GED testing at NPC, a person must be 16 or older and may not be currently enrolled
in high school. Krieser also notes that Arizona has a second option for students who never earned their high school diploma. It's called the College Credit Pathway. It is open to Arizona residents 16 or older seeking their GED. It requires completion of 25 100-level college credits (with grades of C or better) and passing the Arizona Civics Test. "NPC can help you figure out what option will work best for you. Stop by any location to meet with an adviser and we will discuss your options."  
Now envision your future: well-prepared by NPC instructors, you've passed the GED tests, and you receive a diploma from the Arizona Department of Education with your name inscribed on it. It's a major milestone in your life, and new opportunities will open up for you with your new-found confidence and expanded potential. What are you waiting for? Contact NPC today for details about the next orientation class in your area!
4 Major Benefits of Earning a GED
Better job opportunities: Most job openings in the U.S. go to people with a high school diploma/GED.
Higher income: The more educa- tion you have, the more income you can expect to earn.
Greater self-respect: By earning a diploma, many GED graduates experience a personal and career transformation.
Earning a GED is an investment in the future of your entire family. Educated parents are more likely to have better educated children.