A review of student outcome data for Arizona's 10 community college districts in 2018 ranks NPC No.1 in course completion rate for College Algebra and English Composition II. Overall, NPC has the second-highest completion rate of college-level work among the state's community college districts!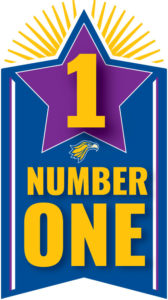 NPC's 86.2 percent completion rate for Composition II (English 102) and 89.6 percent completion rate for College Algebra (MAT 152) ranked highest among Arizona's community colleges. The statewide community college average for College Algebra was 65.4 percent, and the statewide average for Composition II was 77 percent.
NPC ranked a very close second to Cochise College (78.7 percent) in English Composition I with a 78.0 percent figure.
These rankings appear in Arizona's Strategic Vision 2030, which creates a framework for the state's community colleges to reach the Achieve 60 AZ goal of having 60 percent of Arizona's working-age population possess a post-secondary credential by 2030.
Paying It Forward, Making a Difference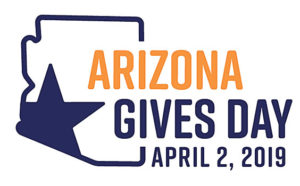 Generous Arizonans recently showed their support for higher education in a big way! On April 2, Arizona Gives Day, they donated more than $25,000 to North-land Pioneer College for student scholarships. These gifts were leveraged by incentive bonuses of over $8,000, stretching the total donations to $33,837, our all-time high for this event and ranking NPC third among small nonprofits in the state! With NPC's coverage area spread over the state's two poorest counties, these scholarship funds are making a major difference in the lives of our students.
NPC graduates are making a difference locally by making significant contributions in their communities as nurses, firefighters, public safety officers, teachers, dentists and business people and in many other ways.
Area businesses are also showing tremendous support for NPC students. Summit Healthcare provided an incredibly generous corporate challenge match of $5,000! The House Show Low provided beefy support for higher education by adding the "NPC Smart Burger" to its menu and donating a portion of the proceeds to scholarships. The Red Barn Creamery also offered a sweet deal by donating a portion of its proceeds from the sales of ice cream to NPC.
Betsyann Wilson, executive director of NPC Friends & Family, says, "Your gifts help us make post-secondary education accessible to those students who need it most, breaking the cycle of poverty and low levels of educational attainment. Every dollar you donate is truly life-changing." 
NPC has helped educate and transform the lives of northeastern Arizona communities for over 45 years. Many of our graduates understand the importance of paying it forward and helping current students attain the quality education they received at NPC. Wilson says, "Many people think they can't give enough to make a difference. But that is not true, no gift is too small, and many gifts added together make a big difference in students' lives. NPC has the lowest tuition rate in the state, so small donations are able to help many more students."
You don't need to wait until the next Arizona Gives Day 2020 to make a difference. NPC Friends & Family holds many fundraising events throughout the year, and accepts online donations for student scholarships. Pay it forward, invest in your community and make a difference in the lives of the inspiring, dedicated students working to transform their lives. Find out more at: