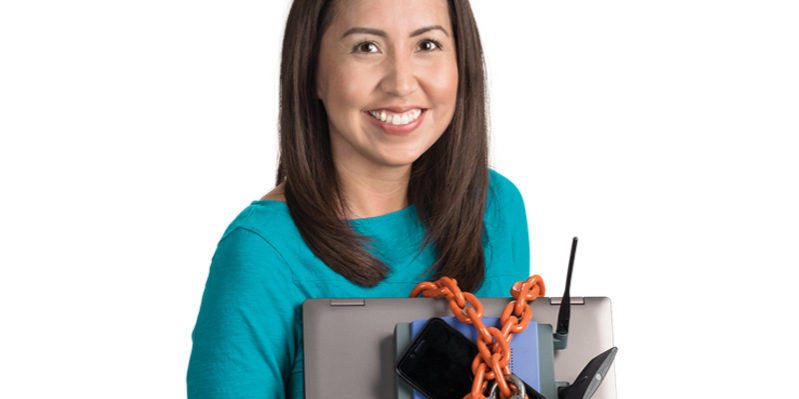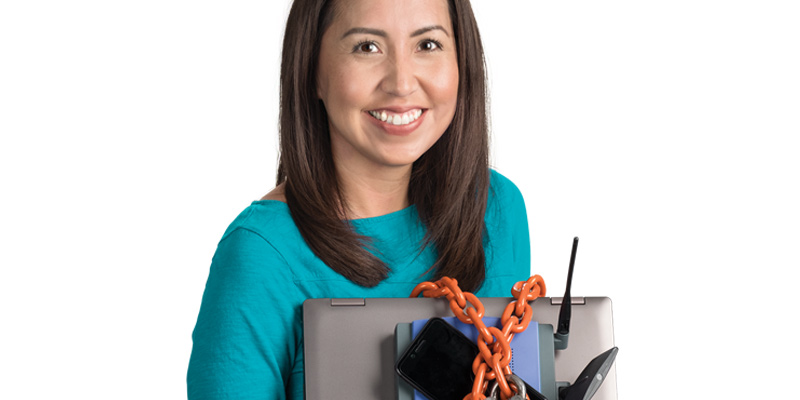 NPC students in the program are already helping local businesses stay safe by applying what they've learned in class.
Cybersecurity education at NPC is just starting, but several IT profes-sionals and others who handle sensitive, private information in their workplaces are applying what they've already learned in class to their jobs. One of them is Karlene Begay, (pictured on the cover), who works as a privacy officer at the Winslow Indian Health Care Center, and who speaks enthusiastically about NPC's new program.
Begay, who previously earned an associate in business at NPC and a bachelor's degree in business administration in management at NAU, has returned to NPC to pursue an associate degree in cybersecur-ity. "When I heard about NPC's new, excit-ing program, I had to jump on it,'' she says. "I'd give the cybersecurity program a 10 so far because I'm learning a lot. Professor Bishop is very knowledgeable and makes it really interesting and easy to learn."
Now taking her second cybersecurity course at NPC, the Snowflake resident says she is already applying important security measures she learned to infor-mation security in her workplace. "I've already applied things I learned in the Information Security Fundamentals class to my current job, bringing security issues I see to the attention of my man-agement team. And the fact that many classes and labs are online is really helpful for someone like me who works full-time and needs to study at home," she says. 
Begay enthusiastically encourages others to study cybersecurity at NPC. "I highly recommend this course of study to everyone, especially to those with access to private information. It is very helpful." She aims to finish her associate degree in applied science at NPC in fall 2019, and then transfer to a university to complete a bachelor's degree in the field of cybersecurity.