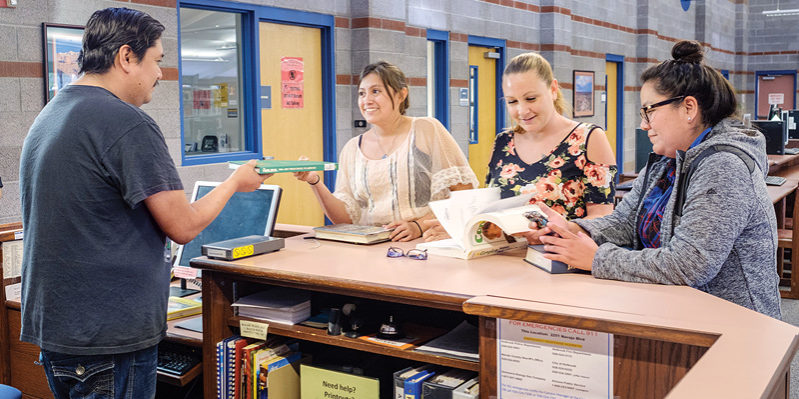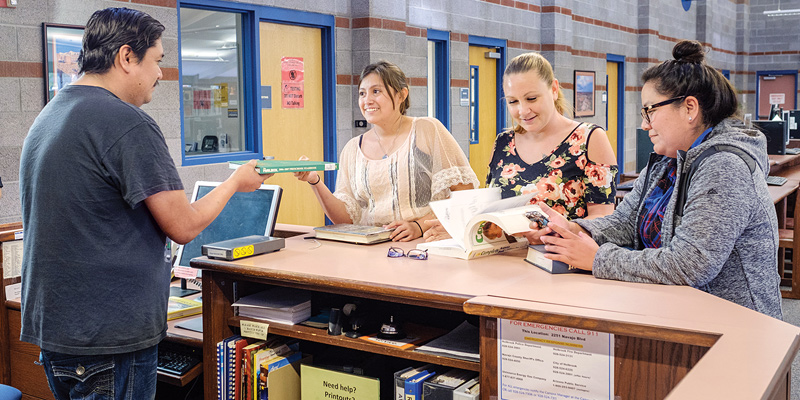 "The NPC library is a place where we love to see people come in, hang out, study and have fun," says Stan Pirog, director of Library Services. It's also a place for librarians to connect with students to help them locate research and reference mater-ials for their assignments and class projects.
The library is a crucial resource for a student's success in college and beyond. Pirog says he and his staff are dedicated to making the college's libraries and library resources as useful and accessible as possible for students as well as for community members.
The most important role of any academic librarian is to teach students about the tools that will help them succeed in college. "We're problem-solvers. NPC faculty ask us to provide information literacy instruction to their students; we show them how to use library resources and research skills to complete their work successfully," says Pirog.
NPC's libraries are located at the campuses in Winslow, Holbrook, Snowflake/Taylor and Show Low, and each of NPC's five centers also provides library services and resources as well. Staff members aim to serve all who frequent the facilities.
Among the many resources available at the libraries are books, e-books, e-audio books, online magazines, databases with scholarly articles, DVDs, local and state newspapers, periodicals and more. Computer use and Wi-Fi are free for students and available to non-students for a small fee.
If you're a new student at NPC or a member of the community who hasn't visited the NPC library, stop by, introduce yourself and inquire about how to use the library and locate the materials you need to succeed in your studies or personal interests. The staff will be more than glad to help you.  
– By Dennis Durband