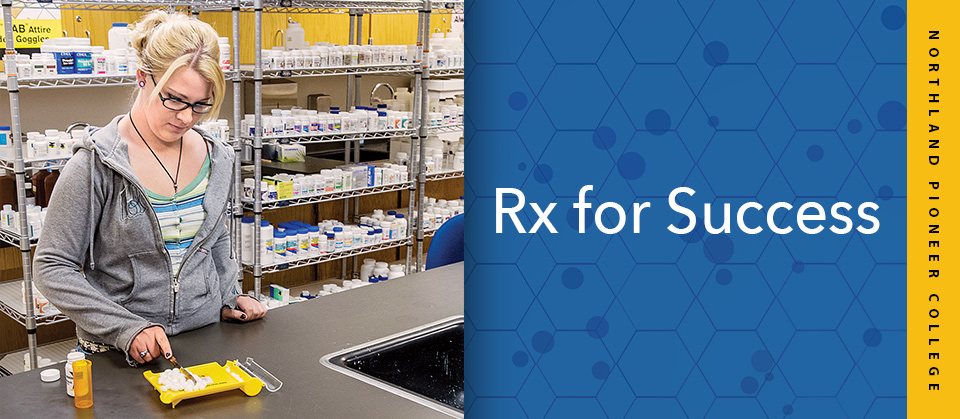 By Everett Robinson
As the number of older Americans continues to increase, the career opportunities for pharmacy technicians is expected to grow faster than average at 9 percent through 2024. The median annual salary is $30,410 according to the U.S. Bureau of Labor Statistics.
In just one semester, you can complete the training and test for national certification in this exciting allied health field. A Pharmacy Tech license can also serve as a stepping stone for the post-graduate education required to be licensed as a registered pharmacist.
A pharmacy technician helps collect patient information; measures, packages and labels prescriptions under the super-vision of a registered pharmacist; and takes payments and files insurance claims. Technicians work in retail as well as hospital and institutional settings.
NPC's Pharmacy Tech course is conveniently offered in the evenings at the centrally located Snowflake/Taylor campus. You'll learn medical and pharmaceutical terminology, basic anatomy and complete a 128-hour paid or unpaid externship, where you'll apply skills in pharmaceutical calculations in an actual pharmacy setting.
Those enrolling in the course must be at least 18 and have a high school diploma or equivalent. Prior to beginning the externship, you must obtain a DPS Level I Fingerprint Clearance Card and Pharmacy Technician Trainee license from the Arizona State Board of Pharmacy. Proof of legal U.S. residency is required to obtain the Trainee license.