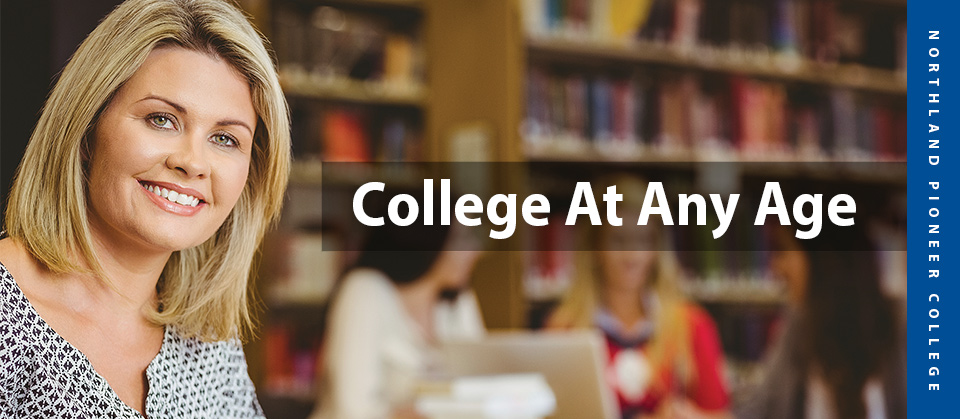 Northland Pioneer College has served adult learners for decades. We understand the challenges faced by older students who often already have family and job responsibilities.
NPC offers affordable tuition, evening and online courses, and experience serving older students. We are your best choice for gaining the skills and credentials you need to advance your career and enrich you and your families' lives.
NPC supports learning through small classes, free tutoring, instructional technology, and personal attention from faculty who know you by name.
In these challenging economic times, getting the best value from your educational investment is more impor-tant than ever. Check the tuition and fees the other colleges and universities charge and you'll see that NPC is your wisest investment for higher education. We offer the same general education courses as the universities but at one-fifth of the cost! Why pay more for the first two years of a bachelor's degree?
Although NPC offers a very affordable higher education option, many may find paying for college a challenge. Completing the Free Application for Federal Student Aid (FAFSA) at fafsa.ed.gov is the first step in exploring your financial aid and scholarship options.
NPC offers a number of two-year degree programs to prepare you for immediate entry into a career. Many of these programs also offer one-year certificates, as well as shorter-term certificates of proficiency. An NPC academic adviser will help you sort through your goals and choose the best option for your situation. It's never too late to attend college! Come see all that we have to offer!