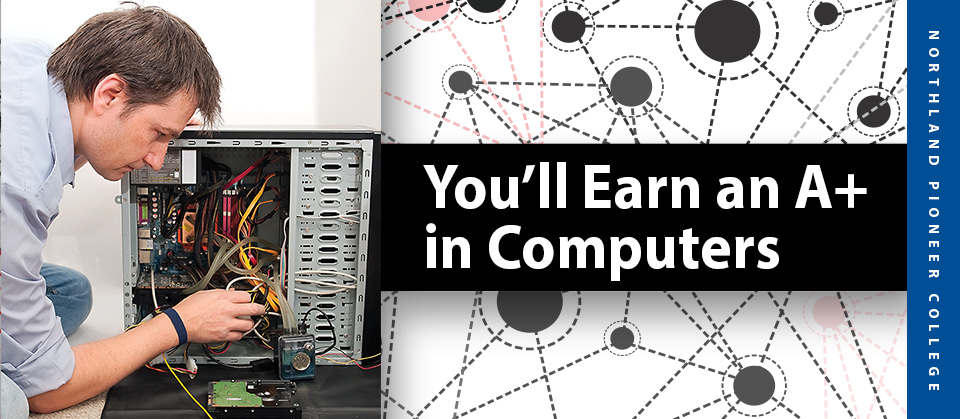 If you're interested in the development, mainten-ance and use of computer systems, software and networks, then information technology (IT) may be the career for you. A great way to start is by earning the industry-recognized A+ and Network+ certifications. These certifications verify to an employer that you can troubleshoot computer hardware and software issues, mobile devices, networking and security issues within varied operating systems.
Northland Pioneer College offers a 16-credit Certificate of Proficiency (CP) program that focuses on the information needed to pass the CompTIA A+ and Network+ exams. Our instructors are CompTIA certified so you can be sure they know what it takes to pass the tests. They'll carefully guide you through the topics covered by the examinations as well as provide you with the valuable opportunity of obtaining an internship where you'll gain the recommended 135 hours of hands-on, real-world experience.
Once certified, you'll have a competitive edge when it comes to hiring and more opportunities within the field of IT. Computer systems and networks are continually being developed and enhanced, making IT a field of almost limitless opportunity. According to the U.S. Bureau of Labor Statistics, nonmetropolitan northern Arizona entry-level salaries average $35,540 for certified IT support techs and $47,490 for network-certified support technicians.
The demand for technology professionals will remain high as more and more computers, wireless networks, mobile devices and technology are integrated into business. Certify your future by enrolling in NPC's Network & PC Support program.