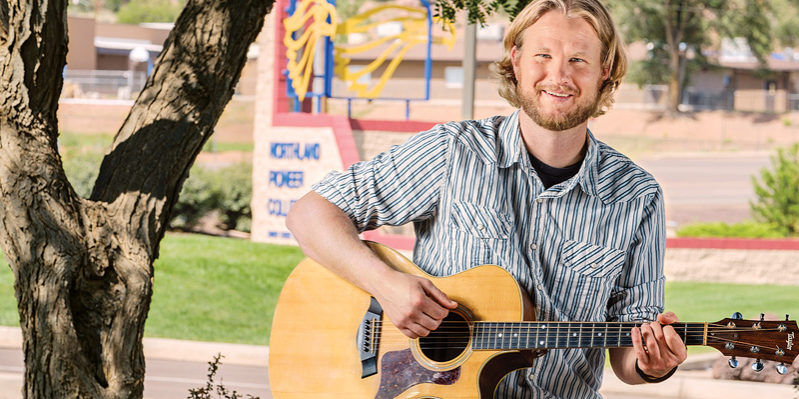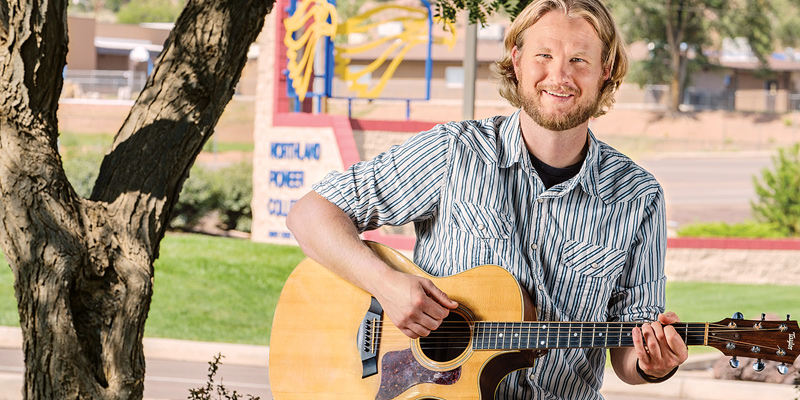 Ryan Orr is not just an NPC academic adviser, he's also a talented musician with a large local and international following. Orr's mother and grandmother introduced him to a rich tradition of performing arts at an early age. His grandmother played saxophone and clarinet, and his mother, the late Dr. Teri Lynn Dismuke, was a country and folk singer. By age 7, Ryan was playing the violin and singing with his mother, and at 12 he was also playing the guitar.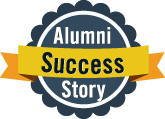 As a young boy in Oregon, Orr was selected to sing with the Northwest Children's Honor Choir, and he performed professionally in the opera Tosca. During his teen years, he began writing music and playing in a rock band. In college, Orr began his acting studies at Lane Community College in Eugene, Oregon, in 2000.
Later relocating to the White Mountains, Orr studied massage therapy at NPC from 2006 to 2007. Later, he studied literature at NPC and earned a bachelor's degree in interdisciplinary studies from Arizona State University.
"I had a lot of great professors and classes here at NPC," Orr said. "Advisers helped me figure out what classes would transfer. The experience absolutely transformed my life, especially with the scholarships available. Coming here and receiving the All-AZ Academic Team scholarship made my bachelor's degree possible."
After completing his college education, Orr worked as an instructional assistant and elementary teacher at Jefferson Academy in Show Low. He joined the staff at NPC in January 2017 as an academic adviser and activities coordinator. Alongside his career in education, Orr has written and recorded several musical albums, and he shares his original music in concerts and tours locally, up and down the West Coast and elsewhere.
Jennie Held, of Steven Hero Productions in Brooklyn, N.Y., wrote that Orr's music is about storytelling and folk. "Moving beyond the cut and dry, he can work in the symbolic and diverse tradition of legends like Carole King, Joan Baez and James Taylor."
Orr's music gets around too. People reported they've heard his songs far and wide, throughout the U.S. and as far away as Wales! Orr's YouTube channel and his website (ryandavidorr.com) carry all of his music, and his fans rave about his tunes. One person remarked, "What an awesome talent, man!" "Nice sound," wrote another.
Orr said it can take him anywhere from an hour to months to write a song. His bestknown tune is "Traffic Lights." NPC Professor Mark Ford and some of his students created the music video for that song, with scenes taped in downtown Show Low. Among Orr's other most popular songs are "Hope and Fire" and "Perfectly Fine."
Though Orr enjoys listening to "super brutal heavy metal music" and a lot of other types of music, his own performing style is soothing and easy to listen to. He's created an album named for the person who most inspired him: "For My Mother, Who Truly Loved the World."
Orr says he is constantly "pushing his music," and this summer he will fulfill a longtime wish by taking his music on tour through Europe.
In the meantime, students get the benefit of Orr's NPC knowledge, and local music fans have frequent opportunities to enjoy his music live.