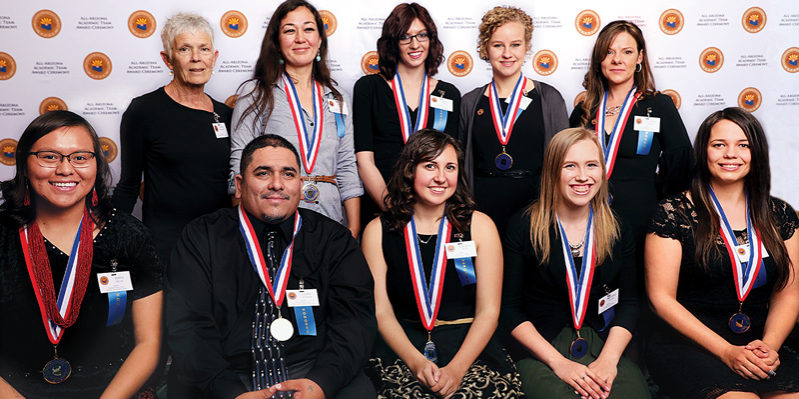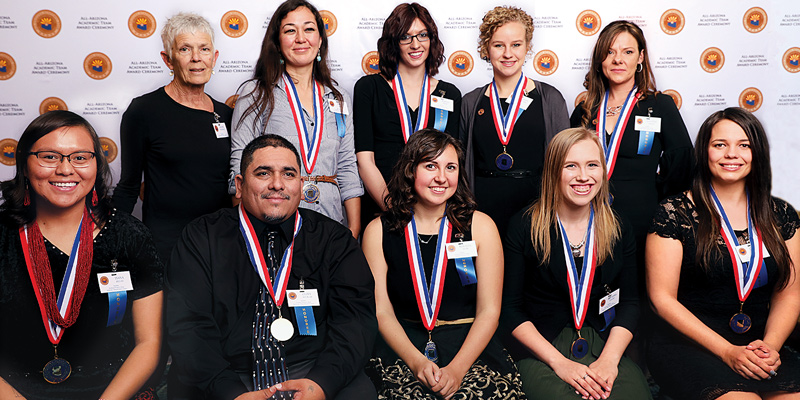 To encourage the state's top community college scholars to finish their bachelor's degree, the Arizona Board of Regents awards a little-known scholarship every year only to community college students selected as members of the All-Arizona Academic Team. Every Arizona com-munity college is allowed to select two students from each campus or center location, which means up to 18 North-land Pioneer College students can receive this scholarship!
Students who complete their first two years of a bachelor's degree at NPC have already saved more than $18,000 in just tuition alone, and this scholarship pro-vides them with a tuition waiver (FREE tuition!) for up to 60 credits to complete their bachelor's degree at ASU, NAU or U of A. That's a smart start and finish because studies show that students who start their education at a community college and then transfer to a four-year institution often perform better than those who go directly to a four-year university. Best of all, this scholarship enables students to earn a four-year degree with little or no debt!
To apply, students must be entering the final semester of completing an associate degree, have a cumulative GPA of 3.5 or higher and demonstrate leader-ship and/or volunteerism within the college or community. The student must also have taken a class at, or originating from, a specific NPC location to be con-sidered as one of the two nominees. Applications become available in late October.
Amanda Hatch, who represented the Snowflake/Taylor campus on NPC's 2018 team, was also one of only 150 students selected for the national Coca-Cola Academic Team, receiving an additional $1,250 scholarship from the Coca-Cola Scholars Foundation. 
Other All-Arizona team members from NPC receiving this highly prized state scholarship are: Tiana Dawn Begay and Tirzah Jessop, representing the Holbrook campus; Chelsey Anchondo and Robyn Krise, representing the Winslow campus; Cuitlahuac Aguilar and Breanna Jakary, representing the Show Low campus; Madison St. Hilaire, also representing the Snowflake/Taylor campus; Ashley Jaramillo and Jeff Whiting, representing the Saint Johns Center; and Rosalia Burr and Tracy Reidhead, representing the Springerville/Eagar Center. Team members also received scholar-ships from NPC and are automatically considered for additional All-USA Academic Team scholarships.
NPC nominees were honored at a luncheon on March 1 in Mesa, along with 67 other top scholars from the state's community colleges. Read more about this year's winners at www.npc.edu/2018-all-az. 
For more information about NPC's five guaranteed transfer degrees, go to: