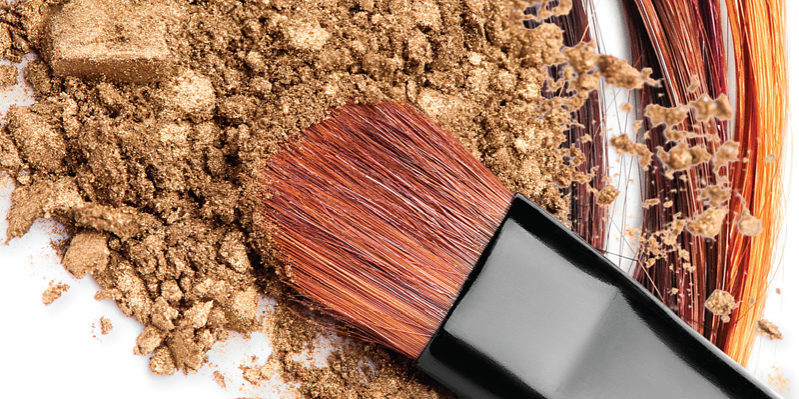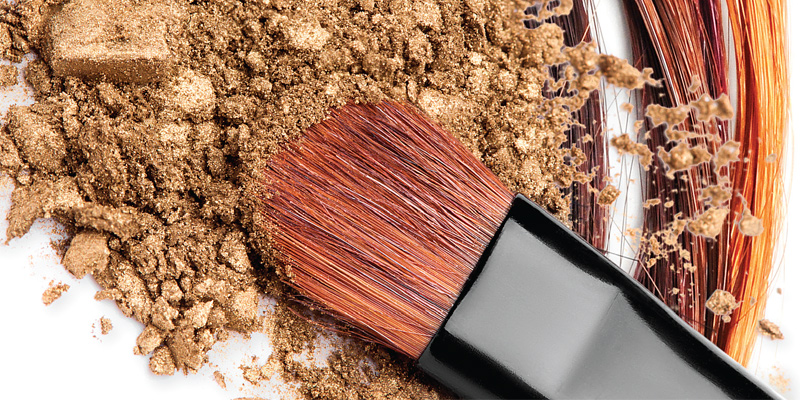 Cindy Stirling is in high demand for her services as a hairstylist and makeup artist in California. Based in San Diego, she serves a worldwide list of high-end clients who rave about her abilities. Stirling's success is the result of a young girl in Lakeside who had a passion for cosmetology and got her start at Northland Pioneer College.
Who are Stirling's high-profile clients? CBS Sports radio talk show host Jim Rome, Fox Sports NFL analyst Tony Gonzalez, WNBA players, fitness cover models, reality TV celebrities and a world concert tour by Taylor Swift, among others. She also does hair and makeup for Nancy Cartwright – the voice of Bart Simpson – who appears in a testimonial video on Stirling's website. Stirling's skill has allowed her to work in exciting places like Mexico, Italy, France, Fiji, the U.S. and Canada.
"Cosmetology is my passion, and I always knew what I wanted to be when I grew up. I knew that someday I would move to California to follow that dream," says Stirling. But first she needed the right education. As a student at Blue Ridge High School, she applied to the NPC cosme-tology program through the Nor-thern Arizona Vocational Institute of Technology (NAVIT) program.
She was rejected because her GPA was too low compared to other applicants. "I was devastated and bawled my eyes out," Stirling says. "I thought my dream was taken away from me, but I didn't give up. I wanted it badly. Later, I was accepted and I was so excited. It was the best day of my life."
Stirling studied cosmetology at NPC from 2002 – 2004. She rates her NPC education as 'incredible' and says Flo Finch was an excellent instructor. "She really knew how to speak to your soul, allowing you to have a deeper understanding. She was also intimidating, and you knew if she said 'great job,' she really meant it. It really made students work even harder to gain her approval. Theresa Parker was also an amazing teacher, some-one you could go to unapologetically to ask questions. And Chloe Reidhead (the current program director) is an amazing teacher who really relates to her students."
Stirling started her cosmetology career in Scottsdale. After a year in the salon, she realized her love for makeup artistry and started working part-time at MAC Cosme-tics. She also started her own business at the age of 20. She was working seven days a week then, sometimes 16 hours a day between the two jobs! In 2008, Stirling transferred to MAC Cosmetics in San Diego. In 2012 she took another leap of faith and started another beauty business. Through networking she began landing high-end clients, including two peers who really helped her career take off. They were photographer Steven Wetherbee and local TV per-sonality Taylor Baldwin, who featured her as the makeup artist and hairstylist for her productions and also became her mentor.
Now, the services of Cindy Stirling Makeup Artistry & Hair Styling are in high demand and clients book her well in ad-vance. "I'm literally working every single day in the summer, and during wedding season I maybe get one day off a month," Stirling says. During the Olympia Fitness and Performance Expo in Las Vegas last fall, her Canadian fitness model clients kept her busy 18 hours a day for five days straight, and she was getting just two hours of sleep per night!
Weddings are a huge part of Stirling's success, and brides say she makes their special day incredible. One client offered this rave review: "Cindy did an absolutely amazing job and made me feel so beautiful. The look on my fiancee's face when he saw me walk down the aisle was priceless and something I definitely will never forget."
Stirling also enjoys volunteering, most recently at a girls' orphanage in Nepal for the Unatti Foundation. She's also been a guest instructor for NPC cosmetology students. "I visited NPC twice and taught various makeup classes and demos," she said. "NPC students reach out to me on Facebook. It feels wonderful knowing that I'm giving back and hopefully inspiring them and that they feel comfortable asking questions. My NPC education had a great impact on my life, and without it I wouldn't be where I am today."
What's next for this highly successful former NPC student? Stirling wants to work her creative magic with actors and actresses on movie sets in Los Angeles and around the world. Grounded by a solid NPC education, a love for her craft and dedication to offering nothing but the finest service to her clients, she is well on her way to achieving her goal.