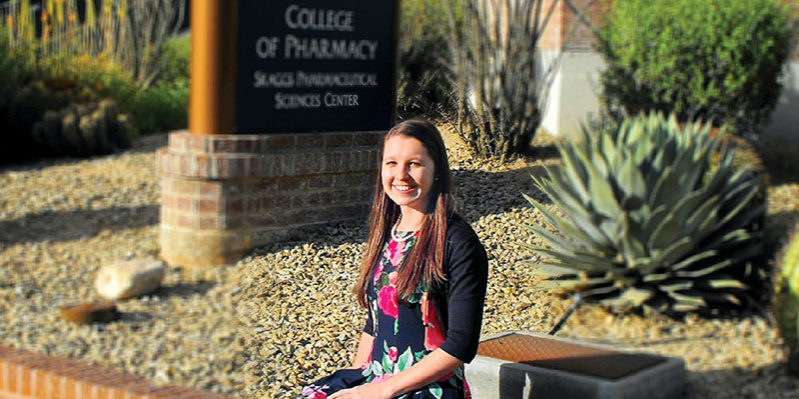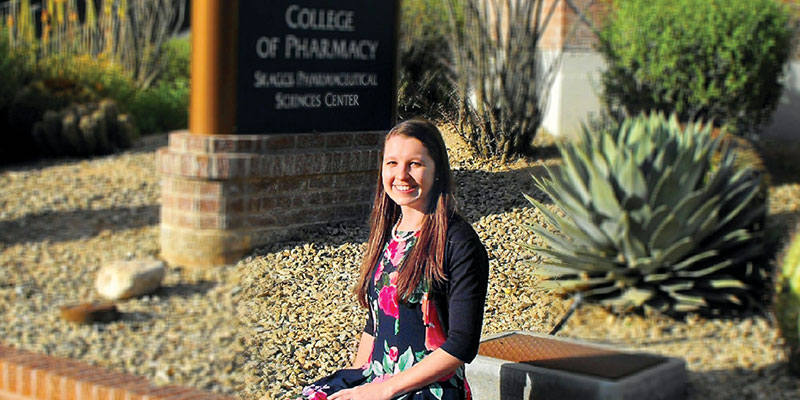 Sarah Francisco Elmer is only 23 years old, already has a doctoral degree in pharmacy and is working today as a pharmacist! How did she do it so fast? She started her journey in higher education by enrolling in the NAVIT program as a 15-year-old high school student. Earning college credits as a dual enrollment student, she earned an associate of arts degree from NPC and her diploma from Round Valley High School at the same time. It was just the right "prescription" for Elmer.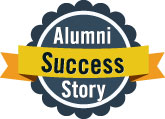 She was ready to go right after high school and transferred to the University of Arizona (UA) as a junior because of the credits she completed at NPC. She passed her UA prerequisite classes and was then accepted into the UA College of Pharmacy. She graduated there in May of this year, and in July, she passed her pharmacy licensing exam.
Amazingly, Elmer earned her doctor-ate without first having to earn a bachelor's degree. "With the pharmacy program, you just have to get your prerequisite classes done. Many pharmacy schools do not require a bachelor's in order to get a doctorate," Elmer says. 
By working at pharmacies from the age of 16 on, Elmer's work experience helped her prepare for this exciting career. She started out as a cashier at a pharmacy in Springerville, and later got her license to serve as a pharmacy tech at a Fry's Food Store pharmacy in Tucson. Elmer now serves as a full-time pharmacist at the same Fry's store. NPC helped make it all possible.
"I got my introduction to college at NPC, and that's what made it possible for me to become a pharmacist at a young age. NPC prepared me to transfer and to do well at the University of Arizona. NPC is a great school and starting point to carry you forward in your career aspirations," Elmer says.
When Elmer finished her studies at NPC, she transferred to a state university with zero debt! As a dual enrollment student earning college credits while still at Round Valley High School, she was able to take college level courses at NPC absolutely free of charge because tuition is free to all Navajo and Apache county high school students. Prospective college students in Northeastern Arizona won't find a better path to career success than to get their college education started early at NPC. Students should ask their high school guidance counselor about what is available in their area.