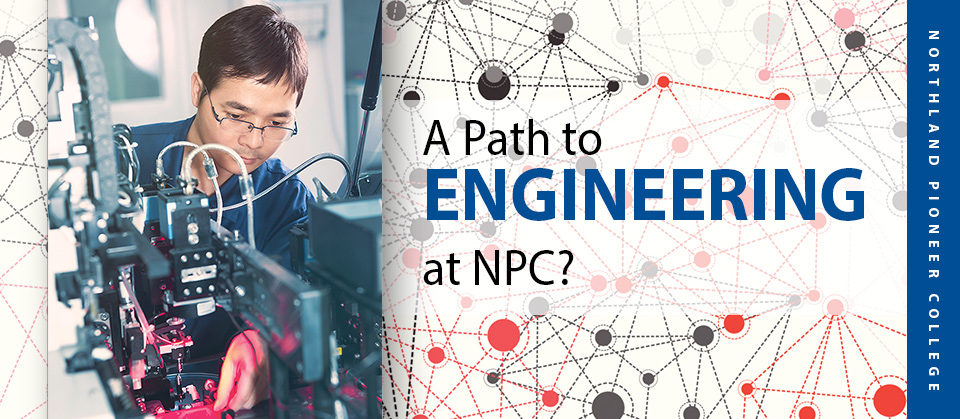 YES! NPC offers another option besides heading straight to a university. 
Mechatronics! Gain hands-on experience installing, troubleshooting, repairing, upgrading and testing electronic and computer-controlled mechanical systems that often involve robotic assembly machines.
Get Your Bachelor's Degree Paid For
If you decide that you want to pursue an engineering degree, one option is to obtain an associate's degree in Mechatronics, start working and get the rest of your degree paid for by a company. "I'm seeing a trend with employers, that when they hire NPC Mechatronics students, they will then offer to pay for college tuition to earn a bachelor's degree or higher," says Charlie Perkins, NPC Mechatronics Instructor. "That's great news because it saves students thousands of dollars in university debt and allows them to earn an income at the same time!"
Hands-On Engineering Experience
NPC's Mechatronics program allows students to start gaining hands-on experi-ence right away by providing equipment and training that engineers face on a daily basis. "After I got my engineering degree, the thing I felt I lacked the most was having the experience of applying what I knew to real work-related situa-tions," says Perkins. "If you really want to be sure you're pursuing the right degree, gaining real-life experience will help you decide the fastest."
Learn While Saving Time and Money
NPC's Associate of Applied Science degree in Mechatronics offers the same general education credits you'll take during the first two years at a university but at a quarter of the cost. Besides, you'll study many of the same engineering principles and theories that you would study at a university. You'll be taught by an instructor with an engineering degree and hear from professionals in the field about working in an engineering-based environment.
With help from NPC, the path to an engineering degree doesn't always have to start at a university.